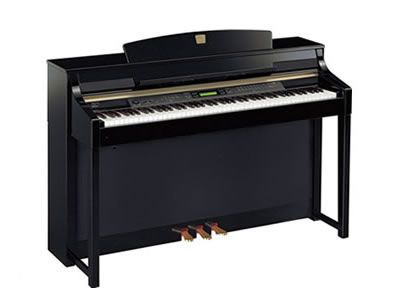 Looking for a convenient place to shop for digital pianos in Melbourne? Prestige Pianos has a great selection of quality instruments from stage pianos to upright digital pianos for your home or classroom. We'll ship your purchase anywhere in Australia saving you the headache that comes with moving a piano. We also have a wide range of used digital pianos so you will definitely find one that meets your needs in terms of quality and price.
Experience the Best Digital Pianos in Melbourne
Digital pianos are a great alternative to traditional pianos for beginners and musicians who are looking for recording options that aren't available with a traditional piano. Today's digital pianos also offer richer sound than ever before due to advances in recording and key action technology. The Yamaha Clavinova series is modelled to imitate the variations in tone and reverberation heard on a grand piano. The Casio Celviano line also offers great sound quality at a price you can afford and comes highly recommended for classrooms and beginner students of the piano.
Click Here to See Our Great Selection of Pianos for Low Prices!
Great Range of Portable Digital Pianos in Melbourne
We also carry a wide variety of Yamaha stage pianos that are designed for maximum quality when it comes to sound and portability. The Yamaha P-series and CP stage pianos are perfect for musicians who need a keyboard that can be transported and easily recorded. The Casio Privia series offers models with all the features you're looking for with a stage piano at a reasonable price. All of our digital pianos in Melbourne are compatible with several different systems such as a PC or MIDI device.
Attentive Customer Service
Visit our store to find a digital piano in Melbourne that fits your situation. Our staff can walk you through all the differences between the models we offer. Our goal is to make your shopping experience as hassle free as possible. Our trade policy gives you the option of bringing in your used piano as a trade-in for a newer model. You can also browse through our extensive collection of used instruments if you're shopping on a budget. Shopping online is a breeze if you can't make it into our store.
Our staff members are always more than happy to answer any questions you have about any of the instruments we have to offer. If you are looking for a quality piano in Melbourne, Prestige Pianos will offer you the best selection and advice when it comes to your purchase. Drop by one of our locations to find a great deal on a digital piano in Melbourne, Geelong or Ballarat. Give us a call or visit us online today!
Find out more about searching for a Grand Piano in Melbourne .