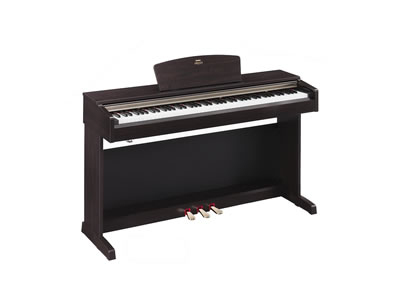 If you are looking for a quality piano in digital or standard configuration check out our selection at Prestige Pianos & Organs. We offer a variety of pianos including digital pianos that are available in all of your favorite brands. Whether you need recording options or a piano that can be easily transported, at Prestige you will find digital pianos with all the features you could need. We are convenient loacted in Preston, Melbourne, as well as the option to shop online. In order to make your purchase go as smoothly as possible we also offer shipping throughout Australia.
Upgrade from a Classical Piano to Digital with Ease
If you are a long-term student of the piano or a teacher the Yamaha Clavinova may be the digital piano you need to continue your lessons and improve your skills. The Clavinova is manufactured with quality sound in mind. This model mimics the richness in tone and subtle reverberations of a classic piano in such a way that you may forget you're playing a piano that's digital. The Clavinova also features all of the recording and pre-set options you'll need to create quality pieces that can be transferred to a CD or audio file. We also offer the Casio Celviano which is known for its quality sound and functionality in a classroom setting.
Click Here for Discounts on Our Current Range of Pianos!
Great Range of Stage Digital Pianos
Artists may want to consider one of the popular portable stage pianos. If you're a musician on the move this is the perfect option when it comes to a keyboard you can easily transport. The Yamaha P and CP Series along with the Casio Privia are excellent options when it comes to stage pianos. These digital models are easy to transport and small enough in size to make them perfect for setting up on stage with multiple instruments. Our stage pianos also offer the popular effects and recording options that professional musicians love.
Experience You Can Rely On
At Prestige our knowledgeable sales associates can help you determine which model is right for your situation. Our staff members understand the differences between the features and quality of each model so you can be sure you'll find the digital piano that meets your needs in terms of budget and quality. We also offer a trade-in option in case you have an older model and are ready to upgrade.
Buying a digital piano in Melbourne, couldn't be easier than with Prestige Pianos. Our online shopping options, convenient locations, trained sales professionals you can reach by phone and shipping anywhere in Australia place us a step above the rest when it comes to instruments. We'll help you find the right piano, digital or classical, at the right price. Give us a call or visit us online today!
Read more about finding Pianos in Melbourne .