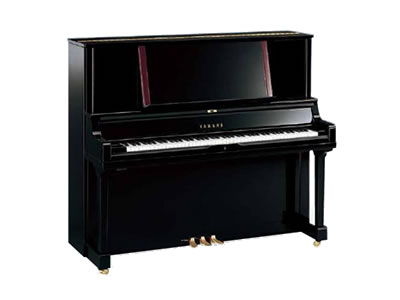 Yamaha has been a trusted name in piano manufacturing for over 100 years and are the standard of excellence when it comes to instruments that are fit for a professional. Whether you're looking for an acoustic piano or a digital model the Yamaha brand is known for its quality of sound and superior craftsmanship. At Prestige Pianos & Organs we have one of the largest ranges of Yamaha pianos on display. Our staff members are on hand to answer technical questions about any of our products whether you're shopping online or in our store.
Great Range of Yamaha Pianos to Suit All Tastes
If you are looking for a traditional piano Yamaha has upright and grand pianos that are available in a variety of sizes and finishes. We sell three sizes of grand pianos in Melbourne. Our Concert Grand model is perfect for a music conservatory or concert hall. While the Baby Grand Series that is perfect for someone who wants the superior quality of a grand piano but may not have the space. Yamaha also has a variety of upright pianos that are designed to fit flat against the wall. Upright pianos still have a great sound and are suitable for almost any size room.
Click Here To Browse Through Our Large Range of Yamaha Pianos!
Fantastic Digital Yamaha Pianos Available
If you are looking for a Yamaha piano with more options when it comes to recording and portability, a Yamaha digital piano may be better suited to your needs. Yamaha offers the C-series, U-Series and the Gold Standard series. Yamaha digital pianos are great for a classroom setting as everyone can play at the same time while listening to their playing through headphones. Teachers can wire the pianos to have access to all of the student's soundboards and are also able to record students for grading at a later time. Musicians who need to record their music or connect their instrument to a PC will also benefit from a digital piano.
At Prestige Pianos & Organs we ship Australia wide and welcome your trade-in. We'll help you find a model that's better suited to your needs. Our showroom is at 102 Bell Street in Preston and we would be more than happy to demonstrate our quality pianos to you. If you live outside Melbourne this isn't a problem because we can deliver Yamaha pianos to any location around the country. Give us a call or visit us online today!
Read more on amazing selection of Yamaha Pianos in Melbourne .