Artesia Digital Baby Grand & Kids Piano
Artesia Digital Pianos are setting a new standard for quality and affordability. Full featured ensemble pianos in grand style cabinets, and with beautiful gloss finishes. Oh, and bluetooth connectivity!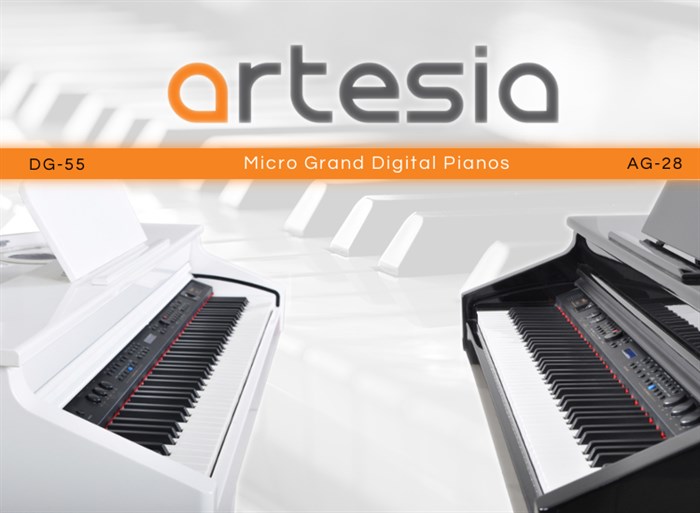 New DG-55
Artesia DG-55
The Artesia DG-55 Baby Digital Grand Piano has it all.
The DG-55 is packed with dynamic voices, as well as 100 professionally produced accompaniment styles, and It also includes a Multi Track Recorder to capture all of your performances In its Luscious, expressive, 3D sampled sound of a real acoustic grand piano. The Natural Acoustic Hammer Action Graded keyboard effectively reproduces the authentic touch, weight and feel of a real grand piano.
New AG-28
Artesia AG-28 Micro Grand Digital Piano
The Artesia AG-28 Micro Grand Digital Piano offers a complete package of style and elegance with the latest in music technology.
It features an exquisite polished ebony cabinet, expressive instrument voices, professional accompaniment tracks and powerful sound delivery system. The instrument combines many features into one beautiful, elegant Grand Piano that is fun for the whole family to enjoy.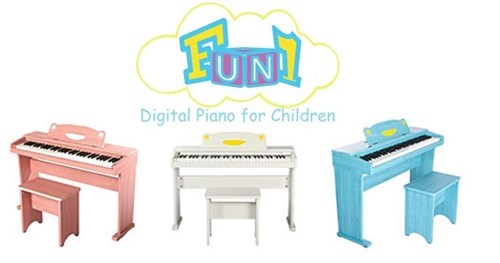 The Artesia FUN-1 Children's Piano is not a toy but a real digital piano that has been redesigned to the Child's perspective. Not only has the size been reduced to accommodate children from ages 3 to 10 but it has also been redesigned to be simple, compact and fun. This makes the Teacher Recommended FUN-1 a perfect introduction to music and fun for kids.
Artesia Children's Piano
"Brand New Model"
Artesia Children's Piano
$395.00
The piano for the early years
A beginner's piano on which children will love to play, experiment and learn.
A classic addition to any Kindergarten or Early Learning program.
True 61 note piano keyboard with real touch sensitivity.
Inspire young players with a true instrument.