Artesia Digital Baby Grand & Kids Piano
Artesia Digital Pianos are setting a new standard for quality and affordability. Full featured ensemble pianos in grand style cabinets, and with beautiful gloss finishes. Oh, and bluetooth connectivity!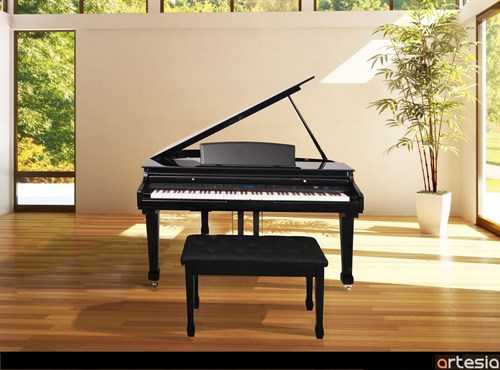 New AG-50
ARTESIA AG-50
The Artesia AG-50 Micro Grand piano is a timeless centerpiece with a 4' cabinet that is a stunningly beautiful addition to your living area and the focal point of any home décor.
It is more than just a instrument, it is an elegant entertainment center that brings sophistication and fun for the whole family to enjoy.
CONTACT TO ORDER
Specifications:

Width: 140cm
Depth: 120cm
Height: 88cm
Weight :108kg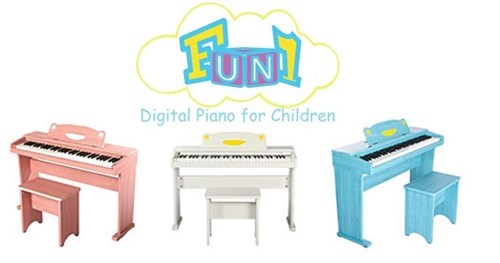 The Artesia FUN-1 Children's Piano is not a toy but a real digital piano that has been redesigned to the Child's perspective. Not only has the size been reduced to accommodate children from ages 3 to 10 but it has also been redesigned to be simple, compact and fun. This makes the Teacher Recommended FUN-1 a perfect introduction to music and fun for kids.
Artesia Children's Piano
"Brand New Model"
Artesia Children's Piano On Sale
$479.00
The piano for the early years
A beginner's piano on which children will love to play, experiment and learn.
A classic addition to any Kindergarten or Early Learning program.
True 61 note piano keyboard with real touch sensitivity.
Inspire young players with a true instrument.