Prestige Pianos & Organs has a variety of New and Pre-Loved organs for sale. Our NEW range of home organs feature the all new Ringway Organs. This is a completely new series from Ringway, Home entertainment, compact and full of fun.

If you are looking for a Pre-loved organ we have a large selection of re-conditioned, workshop tested organs for sale. We carry all the well-known brands including Yamaha Electone, Kawai, Johannus, Hammond, Lowrey, Rodgers, Conn, Gulbransen, Viscount, Allen, Kimball and Wurlitzer. Our selecion and specialist care in this field make us stand out in offering the very best in home and institutional organs to suit all budgets.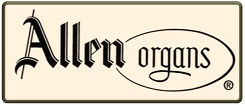 Allen Organ Company offers the world's most comprehensive selection of organs, responding to every taste and need. Allen Organ installations in prestigious houses of worship and concert halls throughout the world have set the standard by which all digital organs are judged.

Baldwin Organs from USA built mainly church and home organs and had a large following of organists who liked the sound and the features which were unique. Usually robust in design and rich full tones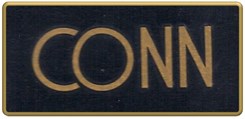 Conn Organs have that beautiful Theatre/Church Organ sound that made Conn famous. Individual tone generators create that mellow full magic sound.

Gulbransen Organs were owned by CBS USA, who also owned the Leslie Speaker Company. Rotosonic speakers built-in, gave them an unrivalled depth in tone and a fantastic piano sound

HAMMOND ORGAN are famous for the typical drawbar sound so familiar with pop/jazz and rock music, especially with the famous Leslie speaker!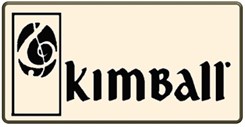 Kimball made pipe organs in their earlier years, and had a great understanding for good tone and useful effects. Many models had realistic orchestral and percussion effects combined with rich tibias.

Making Extraordinary Music for Over Seventy Years
With research and development reaching back as early as 1918, Lowrey today continues its long-standing hallmark of product excellence and is known worldwide in the recreational music-making market as the number one choice for consumers. Always committed to making music accessible for its customers, Lowrey continues to innovate by pioneering new technology, introducing new products, creating new and exciting consumer programs, and by offering the largest product line in the industry.

Rodgers Organs, particularly the earlier models were well made featuring traditional Theatre/Church sound and full specifications

Atelier Organs by Roland The Atelier range of organs made by Roland

Wurlitzer were very famous for the "Wurly" sound, and have a rich history in both pipe and electronic organs. They had Leslie speakers contained to create that big theatre effect! Many had Orbit synthesisers built in

Yamaha Electone Organs have created many musicians over their rich history in musical instrument manufacturing. Their organs featured realistic instrument sounds, and excellent Jazz/Pop/Theatre and even Classical Organ. Later models had digital drawbars and large Yamaha sound systems
Pre - Loved Organ

For more Organs Click Here /for-sale/Musical+Instruments/Organs