Tips for Choosing the Right Casio Keyboard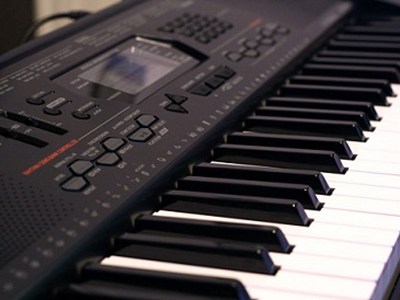 These days, it is more difficult to choose an electronic keyboard because you have so many options. One thing that you should keep in mind is that it is important to choose an electronic keyboard manufactured by a popular brand, like the Casio keyboard.
Keyboards have a lot of advantages like portability and low price. It is more portable than a traditional acoustic piano because it is smaller. You can carry it with you anywhere you go, making it the better choice for people who play in a band. It also costs much less than bigger pianos like grand pianos or upright pianos. They are perfect for beginners who are just starting to learn how to play this musical instrument.
Click Here to View Our Range of Casio Keyboard Available.
There are a number of things that you need to consider when it comes to choosing the right Casio keyboard.
Choose touch sensitive keyboards. In playing the piano, you have to understand that the loudness and softness of a sound depends on how hard or soft you press your fingers on the key. It is important that the keys on your keyboard are sensitive to touch, allowing you to play both loud and soft sounds depending on what the musical piece requires.

Consider the number of keys. Keyboards have different numbers of keys. For beginners, you can choose something that has at least 61 keys. For advanced players, do not settle for anything less than 88 keys. Traditional pianos also have 88 keys. If your keyboard has the same number of keys, you can produce a wide range of notes as if you are playing the traditional piano. If you are buying the keyboard for your child, you can choose something that has less than 61 keys which allows them to handle the keyboard easily.

Consider the size of the keys. It is also important to consider the size of the keys when choosing a Casio piano keyboard. If you are planning to play a traditional piano after you have mastered the keys on your keyboard, it is best to buy a keyboard that has the same size of keys as traditional pianos. For kids, you can settle for keyboards with narrow keys since they have smaller fingers.

Additional features. Some keyboards have keys that light up to guide the piano player. This feature is helpful for beginning piano players and for children. This makes it easier for them to check which keys they need to press. This is accompanied by popular songs that re preloaded into the keyboard. Make sure that the keyboard has a wide range of popular songs that you can practice playing.
Buying a keyboard is an important decision especially if you are buying something that will cost you hundreds of dollars. This is why it is important to only deal with a reputable piano seller like Prestige Pianos and Organs. Reputable piano and keyboard dealers only offer the best in terms of quality, brand, and price. Make sure that you also remember the tips above when it comes to buying a Casio keyboard for you to pick the best one that suits your needs.