Upright Pianos Yamaha & Alex.Steinbach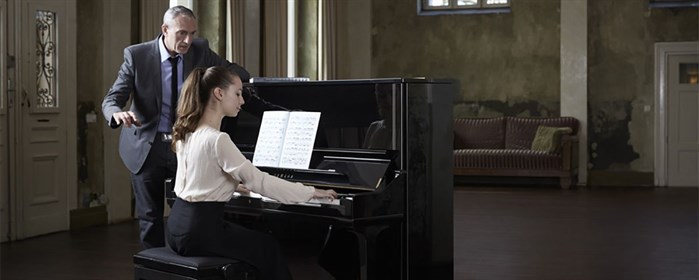 An upright piano is one of the most well-known musical instruments by virtue of its timeless elegance and classic acoustic sound. At Prestige Pianos & Organs we specialise in all sizes of upright pianos and support our instruments with qualified tuners and technicians and professional delivery service. Our staff is dedicated to providing you with all the information you will need when choosing an upright piano for your home or music studio.
When searching for an upright piano you may have questions about the differences between the various styles and brands of pianos on the market. You may be looking for a piano that has a rich sound for concerts or performances. Others may be looking for a stylish instrument that will fit in with the décor of their home. Our company has a wide range of upright pianos available and can provide you with a quality instrument regardless of what size and style you need.


Our range of piano products includes acoustic uprights and the alternative digital pianos. Being an independent dealer we have selected what we feel to be the best on the market with the renowned Yamaha brand and Alex.Steinbach and we have access to other brands as well. Alex.Steinbach pianos come with a lifetime warranty. An acoustic upright piano is an instrument that will last a lifetime and bring joy to yourself and the next generation.
Our keyboard collection includes Yamaha, Casio and a variety of other brands. Whether you're looking for a small portable keyboard for practicing or a high-tech keyboard with all the features needed to record high quality music, we carry an instrument that will meet your needs.
We offer our services throughout Australia and our showroom located in Preston in Melbourne or you can shop online for an upright piano. We deliver anywhere in Australia and our staff is available via phone to answer any of your questions as well as to guide you through the process of purchasing an upright piano.
Our combined staff knowledge in the music industry and education is over sixty years. Other stores may only offer a limited range of pianos and do not employ staff who are as knowledgeable as ours. Call us on 03 9480 6777 or visit us online at Upright Pianos and one of our specialists can help you find the perfect upright piano today.