Benefiting from Melbourne Piano Sales: Matters to Keep in Mind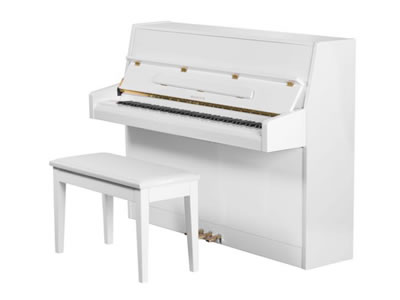 Upon reading the term "Piano Sales", most people think of instruments at rock-bottom prices. It should be pointed out however, that taking advantage of bargains is not as simple as choosing the most inexpensive offerings. It is for this very reason that the most experienced instrument shoppers often pay attention to three important matters: brand certainty, spare-part availability, and repair accessibility. Those who wish to learn about these aspects of piano-buying pursuits should definitely read on.
Of Brands and Confidence
When planning to invest in a musical instrument, it would always be necessary to pay attention to the significance of brands. Simply put, even though some offerings from unknown companies do have an edge in budget-friendliness, such products would probably be inferior to their brand-name counterparts in terms of sturdiness. With this in mind, it becomes clear that instead of simply going for the cheapest pianos, it would be much more advantageous to specifically opt for the lowest-priced brand-name models.
Significance of Spare Parts
One should also keep in mind that some piano sales merely held to get rid of "unsupported" stocks. To explain, some sellers choose to create bargain offers to entice consumers into making impulsive purchases. In particular, such buyers end up overlooking the fact that their acquisitions are synonymous with bothersome repairs due to the sheer difficulty of finding compatible spare parts. Indeed, before paying for any piano, it would be imperative to check whether the store carries replacement parts for one's preferred model.
About the Matter of Repairs
Those who spend time assessing each budget-oriented deal before spending money, would most probably point out that the availability of spare parts in a particular store would only be of significance if the shop also offers repair services. Simply put, anyone planning to avail of a reduced-price piano should find out whether the retailer would be more than willing to carry out any necessary repair. Moreover, it would be best if one's purchase would also come with several months' worth of free maintenance.
Contact Us to get the Best Quote!
Making the Perfect Purchase
To reiterate, it would always be a must to opt for inexpensive brand-name products instead of their dirt-cheap counterparts made by unknown companies. As also emphasized, it would be essential to determine whether one's preferred instrument shop also carries a wide assortment of spare parts. Of course, it would be imperative to find out whether the store also offers repair services. Overall, for those who truly wish to benefit from piano sales, thorough thinking is a must.
There are many music instrument stores in Melbourne, before you go around checking out other stores, check out Prestige Pianos and Organs now!