Best Music Instrument Store: The Search Guide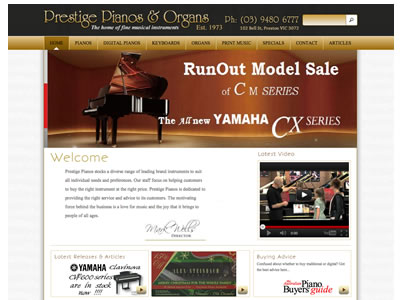 When searching for the best music instrument store, people sometimes end up confused. After all, the sheer assortment of choices makes it difficult to pinpoint the finest resource of music-making solutions. However, just by following three important pointers, one would be able to easily distinguish top-notch retailers from those that merely exist to trick first-time buyers. Well, in order to learn about such helpful guidelines, one would only have to spend time reading this article.
All about Product Selection
Before deciding to purchase anything from an instrument shop, it would be crucial to check the catalog. Specifically, one should evaluate the range of products being offered so that if ever the need to buy another music-related item arises, one would no longer have to search for another reputable retailer. For example, if one mainly aims to purchase pianos, it would be imperative to choose a store that does not only carry conventional variants but also sell the latest digital models.
Consider Delivery Options
When faced with the need to look for an impressive music instrument store, customers also have to think about delivery options. Indeed, while some music-making solutions are easy enough to carry, it would be virtually impossible for one to effortlessly bring home an entire organ. It is for this very reason that it would be essential to ask those running the shop as to whether they would be willing to collaborate with the most reliable shipping companies to send one's purchase.
The Possibility of Problems
It should be pointed out that no matter how popular or credible a retailer is, there is always a possibility that issues would emerge. After all, there are instances in which the latest musical instruments on the shelf might have come with manufacturing defects that do not immediately become apparent. Simply put, it would be most advantageous to pick a store that not only has an online query feature, but also boasts of a customer support hotline that remains open throughout the shop's operating hours.
Click Here to Find Out More from Us!
A Necessity to be Proactive
To reiterate, it would be a must to pay attention to the matter of product selection. As also emphasized, it would be necessary to check whether several delivery options are being offered. Of course, it would also be most beneficial to find out whether it would be easy enough to get in touch with those running the store if ever defect-related problems do emerge. Overall, for them to find the right music instrument store residents should embody the traits of a proactive consumer.
Prestige Pianos & Organs is Melbourne's Oldest Yamaha Piano Dealer and stocks a diverse range of leading brand instruments to suit all individual needs and preferences. Call us at 03 9480 6777 now!