Find Grand Piano with Styles and Craftsmanship that Meets Your Needs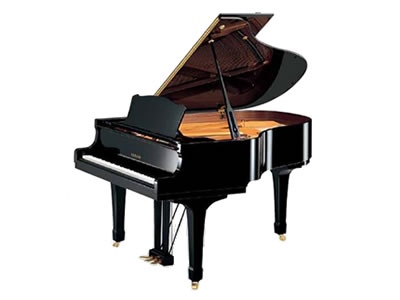 Finding a grand piano may not be easy unless you come to Prestige Pianos & Organs. We offer new and used pianos for sale as well as a variety of services you'll find useful as an owner of this amazing instrument. Grand pianos are known for providing the finest sound of all pianos. The large size allows for more movement in the strings which creates a richness in tone and reverberation that just can't be matched by any other style of piano. A grand piano is a must have in a reputable music conservatory and is a beautiful addition to any large room.
Selling Only the Finest Quality Grand Pianos
At Prestige Pianos & Organs we'll help you find a grand piano that meets your needs in terms of style and craftsmanship. We offer Alex Steinbach models that are handcrafted right here in Australia. Steinbach pianos are created using materials that are known to withstand the climate in Australia. Our store also carries Yamaha and Samick grand pianos which are available in several sizes and finishes. The baby grand is the perfect size if you have limited space but are still seeking the superior sound that a grand piano offers. When you are looking for a great piano, we are your first choice for quality and affordability.
Click Here to Browse through Our Premium Collection of Grand Pianos
We Also Provide Piano Maintenance
At Prestige Pianos and Organs in Melbourne We also offer a variety of services to help you maintain the sound quality and beauty of your grand piano. Prestige Piano employs experienced tuners who perform the necessary maintenance on your piano ensuring that the sound remains as rich as it did the first day you bought your instrument. If you decide to buy a used grand piano you'll have the confidence of knowing it was restored by one of our experienced tuners. We also refinish and polish pianos so whether you're at a music school and in need of regular service or have a piano at home that needs to be restored we can help.
Check out the grand pianos at our store or online, and if you decide to buy one we'll give you a free piano bench with your purchase. Bring in your old piano as a trade-in on your new purchase whether you're looking for a new or used grand piano. You can also shop online at our website /pianos/grand-pianos.aspx. Feel free to give us a call at 03 9480 6777 with any questions you may have. We also offer shipping services for your grand piano or anywhere else in Australia. Call us or come by our store for the best deals on grand pianos. Give us a call or visit us online today!