We Have For Sale Pianos In Melbourne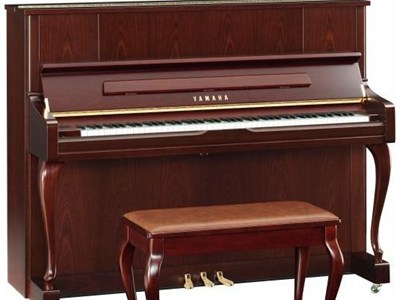 Prestige Pianos & Organs has for sale pianos in Melbourne. With both new and used pianos in stock we have something to fit your needs. We have you covered whether you're a beginner looking for something to practice on or a professional who needs a top quality instrument for performances. Prestige Pianos specialises in pianos to suit the needs of any type of buyer. Our ongoing maintenance and tuning program will ensure that your piano continues to sound as good as it did the first day it was purchased.
We Have For Sale Pianos in Melbourne Guaranteed to Please
Prestige Pianos & Organs offers for sale pianos in Melbourne that range from digital pianos to acoustic grand and upright pianos. Our acoustic selection includes Alex Steinbach pianos. Our Yamaha selection includes grand and upright pianos in various sizes and styles. Our range will allow you to find a piano for sale that is suitable in colour and size for the décor in your home or business. Yamaha pianos are also world-renowned when it comes to sound quality and construction and are used in music conservatories across the globe.
Click Here to View Our Current Selection of Pianos for Sale!
For Sale, Pianos in Melbourne at Low Prices
For recording artists and beginners looking for pianos for sale in Melbourne our digital pianos are perfect. Recording artists will love the features that allow you to record your piece directly to your PC or MIDI device as well as the portability that comes with a smaller keyboard.
Novice piano players will enjoy the ability to record and play back their work as well as the option to practice with headphones so you won't have to bother everyone around you. Our selection of Yamaha and Casio digital pianos is wide enough so that everyone from the professional musician to the beginner will be able to find the perfect keyboard.
We Look Forward To Supplying You with a Great Piano
Visit us today if you are looking for a piano for sale in Melbourne. Or visit us online to browse through our merchandise. We ship Australia wide so you can shop with the comfort of knowing you won't have to handle the move on your own. You can talk to one of our experienced sales representatives who will answer any questions you may have. We have for sale pianos in Melbourne that will satisfy the most discerning musician. Give us a call or visit us online today!