Buying Gospel Pianos for Church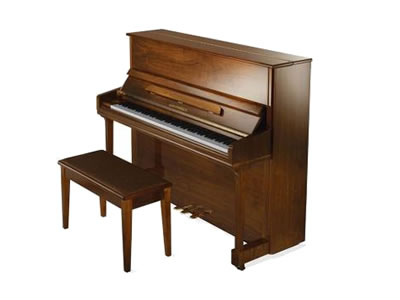 Gospel pianos are usually bought for use within a church. Now, some of these pianos are to be used by the congregations for worship services but other pianos are to be used for classes and other services. Piano teachers, ministers for music, and even the head pastor should know which type of piano would best suit different uses in the church. Here are some tips to help such people (or even a purchasing committee) to purchase their next piano.
Choosing the Right Gospel Piano for the Right Purpose
It should be clear by now that not all pianos will be well suited for worship in a congregation. That is especially true if you are buying a piano for a sanctuary or a parish. Since people usually want to provide the best in their worship to God, the gospel pianos to be used for congregational worship should be grand pianos.
Grand pianos work best they will be placed in locations within the church or chapel where there is a lot more space. Another reason why grand pianos work best for worship is the fact that purchasing committees (or the church officer in charge of purchases) can usually allot bigger budgets for such purchases.
In places where there is not much space, such as a classroom or even smaller chapels, an upright or vertical piano is recommended. However, you should check the height or positioning of the upright piano. In the event that the visibility of the choirmaster or some other necessary area near the pulpit or classroom is blocked then it will be better to reposition the piano elsewhere. In case changing the location of the piano is not possible then it will be better to purchase a console piano since they are definitely shorter.
Clcik Here to View Our Range at the Best Deals.
Consider the Appearance of Gospel Pianos
The finish of a piano is also another thing that people should consider. Most people just consider the tone quality of the said instrument and sometimes forget to check the external features of the piano they intend to purchase. Those who have a budget issues should settle for ebony polishes, which are usually less expensive.
Note that wood grain finishes are usually more expensive. However, other than the quality of the finish, people should also consider whether the external features of a piano compliments the décor of the room that it will occupy.
Budget Issue
One's budget is also an issue when considering different pianos to purchase. Make sure to research the prices of different brands of pianos before committing to purchase one. Consider competing brands that are just as good but are more affordable. These are some of the basic considerations when buying gospel pianos.
If you're looking for a piano for sale, here are some things to check before purchasing a piano.