We Sell Quality Pianos In Melbourne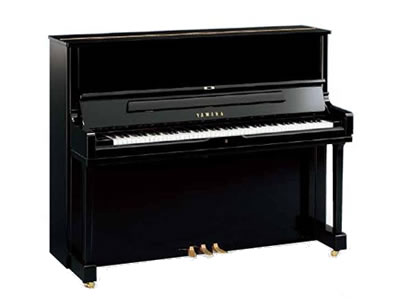 Prestige Pianos & Organs is the best place to shop for pianos in Melbourne. We carry major brands of pianos as well as an extensive stock of pre-loved instruments. Whether you're looking for an acoustic piano or a digital piano in Melbourne we have an instrument that will fit your needs.
Our Experienced Staff Will Find You the Best Piano in Melbourne
When you visit our showroom located in Preston, Melbourne you will find staff who can answer all your questions whether you need a keyboard or a grand piano. Our staff members have combined experience of over 60 years in the music industry. When you visit Prestige Pianos & Organs you can rest assured that you are in very capable hands.
Click Here to Access Our Low Prices on Pianos in Melbourne!
Great Range of Acoustic Pianos in Melbourne
Our inventory of acoustic pianos in Melbourne includes popular brands such as Yamaha, Alex Steinbach and others. If you are looking for a traditional instrument we feature grand pianos and upright pianos. Yamaha and Alex Steinbach are handcrafted from the finest materials and offer superior sound and elegance in design. Yamaha has been a trusted name in piano manufacturing for over 100 years.
Best Selection of Digital Pianos in Melbourne
Visit our store in Preston to see our wide range of Yamaha digital pianos. We offer Yamaha and Casio and have access to other brands. Whatever your need, we know we have an instrument that's right for you. Our instruments come in styles that are appropriate for the novice or professional and our staff will make sure you find the piano that fits your budget.
We also offer a variety of other convenient services such as shipping throughout Australia. If you're planning on buying a traditional piano you can check into our tuning services. We'll come to your house and make sure your piano sounds as good as it did the first day you brought it home no matter how many times it's been played. When you're ready to upgrade from a keyboard to a traditional upright you can bring in your old instrument and trade it in for a newer model.
We are open Monday to Friday from 9am to 6pm Monday to Friday. For your convenience we are also open on Saturdays between 9am to 5pm. You can find our showroom at 102 Bell Street in Preston. Give us a call or visit us online today!