The What, Why and How of Yamaha Pianos (Melbourne)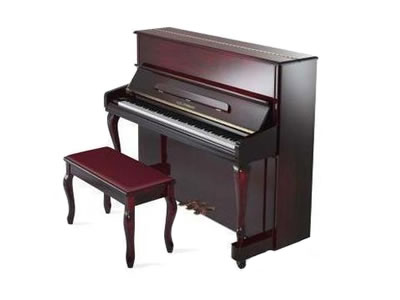 Yamaha has been manufacturing pianos since the 1900's. Nowadays, the name is synonymous with excellent pianos that are made of quality materials and manufactured using skilled craftsmen and cutting edge technology. This article will discuss the basics of Yamaha pianos Melbourne. The goal of the article is simple; provide the reader with facts to aid in the purchase of quality instruments.
Yamaha Pianos Melbourne: The What
A piano is a keyboard musical instrument. This means that the musician simply has to depress a key in order to make the steel string vibrate. Music is then achieved by simultaneous or subsequent pressing of the different keys. This also means that the most recognizable feature of the same is the keyboard. If you are seriously considering buying a Yamaha in Melbourne, you need to know exactly what type of piano you want. Some of the more common archetypes are as follows:
Yamaha Disklavier Mark III Full-Function: This is a merger of classical design and digital options. Some of the more useful functions include the recording option.

Yamaha Disklavier Mark IV Full-Function Grand: This product line is installed with its own speakers and has a silent piano feature
Yamaha GranTouch: This is a merger between digital technology with classical sensitivity and acoustic superiority.
Yamaha Silent Pianos: This product line can be attached to a headset. The result is whatever music you play can be heard only by you.
Yamaha Pianos Melbourne: The Why
Yamaha is so popular because the instruments they produce are unassuming. To be more specific, it purports to be what it is, and does not purport to be what it is not. It cannot compete with other brands in some terms but they excel in other areas, and that is where they concentrate.
Click Here to Find Out Our Range of Yamaha Pianos
Superior Tone Plus Tuning Stability
The notes that Yamaha hits are clear and exactly what they should sound like, regardless of whether it is digital or classical in design. These notes are hit repeatedly and with consistency which leaves little to be done by expert tuners. This is because the design is sound and well thought off; the materials used are top notch, the manufacturing process is cutting edge and quality control is uncompromising.
Yamaha Pianos Melbourne: The How (Brand New vs. Used)
First, you need to determine if you want to buy brand new or used. The later is even sold by authorized dealers after being refurbished. The best you can do is to start your search online. Know what products are there in the market, and know the market value of each. Go to official websites as well as blog sites. Post your ad online and inquire with your friends. It does not matter how you find the piano, what matters is how well you assess the same once you have found it. Take your time, play with it, and ask for a dealer to check the same.
Are you keen on buying a quality piano? Check out our quality Piano for Sale guide.