Amazing Selection of Yamaha Pianos in Melbourne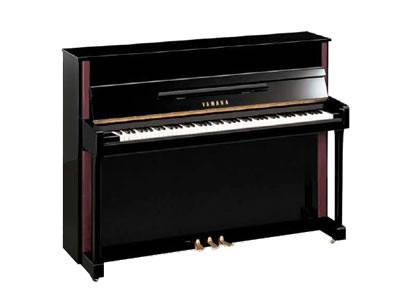 Prestige Pianos & Organs is Melbourne's Oldest YAMAHA Piano Dealer and has one of the best selections of Yamaha pianos in Melbourne. Our goal is to provide the highest level of customer service so you'll be able to find a quality piano in your price range. Yamaha pianos come in many models of both upright pianos and grand pianos. They include the Yamaha contemporary -Series (JU109, JX113, U1J, GB1, GC1), Yamaha U-Series (U1),Yamaha YUS-Series YUS1, YUS3 Yamaha YUS5 and the Yamaha Gold Standard CX-Series (C1, C2, C3, C5, C6, C7). Our staff can explain the differences between all of the models to help you determine which piano has the features you need.
We Can Deliver Throughout Australia & Provide Tuning At Your Home
Prestige Pianos & Organs has Yamaha pianos in Melbourne that can be shipped to you anywhere in Australia. A piano is one of the most difficult musical instruments to transport. Our own truck and trained staff will ensure that your new purchase will be delivered safely to your home. We also make house calls for piano tuning whether you need your piano taken care of on a regular basis at your school or you need your annual tune for the piano at your home.
We Have a Wonderful Range of Yamaha Pianos in Melbourne
Prestige Pianos has the best selection of Yamaha pianos in Melbourne as well as quality services when it comes to long-term maintenance for your piano. Both Yamaha upright and grand pianos offer beautiful tones and incredible key response due to the quality construction of the frame and soundboard. Yamaha pianos are also durable so they are perfect for school settings where multiple students will be using the same instrument. Yamaha also offers finishes on their pianos including ebony, walnut, mahogany and ivory, enabling you to select a finish that fits with your décor.
Click Here to View Our Comprehensive Selection Of Yamaha Pianos in Melbourne!
Devoted Customer Service
At Prestige Pianos & Organs we want to be sure your piano sounds its best at all times which is why we offer a continued maintenance program when you purchase your piano. If you are searching for a Yamaha piano in Melbourne look no further. In addition to our grand pianos we also have great Yamaha digital pianos. Whatever you need in a piano, we will be able to assist you. You can visit our showroom at 102 Bell Street in Preston and arrange a demonstration at your convenience. Give us a call or visit us online today!