Yamaha TransAcoustic™ Piano
WATCH VIDEO
TransAcoustic™
Acoustic authenticity whenever you need it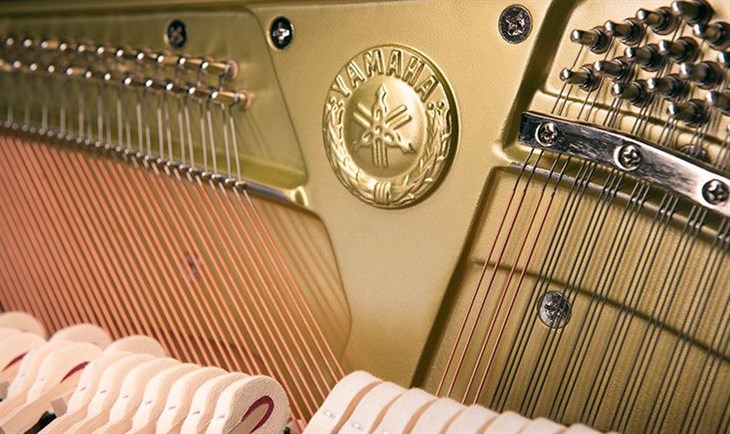 For pianists who want a piano that will be a true partner for their music, or those who want to offer their children the life-long gift of music, Yamaha offers a truly versatile, modern take on this storied instrument. With all the allure of an acoustic piano in a form that you can play without worrying about the time of day or those around you, these instruments will soon become an integral part of your musical life.
TransAcoustic™ Piano-a innovative proposal from Yamaha for new ways to enjoy the acoustic piano.Enjoy the authentic reverberation and resonance unique to acoustic pianos, combined with the ability to adjust the volume of the instrument.
LIFE WITH A TransAcoustic™ PIANO
Full acoustic sound for all occasions
TransAcoustic™ technology makes it possible to control volume without losing the rich sound only an acoustic piano can provide. Enjoy authentic acoustic sound any time you wish by adjusting the volume to suit the time of day, the surroundings and the preferences of player and people around them.
Immerse yourself in the natural sound of the piano

Yamaha CFX Binaural Sampling provides such natural sound that you forget you are wearing headphones. Coupled with VRM (Virtual Resonance Modeling) that faithfully reproduces the distinct resonance of an acoustic piano, this technology allows you to immerse yourself in the natural sound of the piano without being disturbed by others.
The rich sound of your favorite voices pours out of the entire piano

Choose from a variety of voices, including two world-renowned concert grand pianos-the Yamaha CFX and the Bösendorfer Imperial-electric pianos, harpsichords, organs, and many more. Only TransAcoustic™ pianos produce these voices throughout the entire instrument, creating an authentic ambience.

- You can also use Smart Pianist App to select these voices from your device.

- The UD-WL01 USB Wireless LAN Adaptor (sold separately) is required to use Smart Pianist App over a wireless connection.
Play audio files on the piano for a completely new experience

TransAcoustic™ technology expands the possibilities of acoustic pianos: now, enjoy audio files from your device with the natural, rich sound that only a piano soundboard can produce. Perform over your audio files, or simply listen in comfort while the piano itself behaves as a speaker-whether performing or listening, this new technology cements the piano's place in your everyday music life.
WATCH VIDEO
WHAT IS TransAcoustic™ TECHNOLOGY?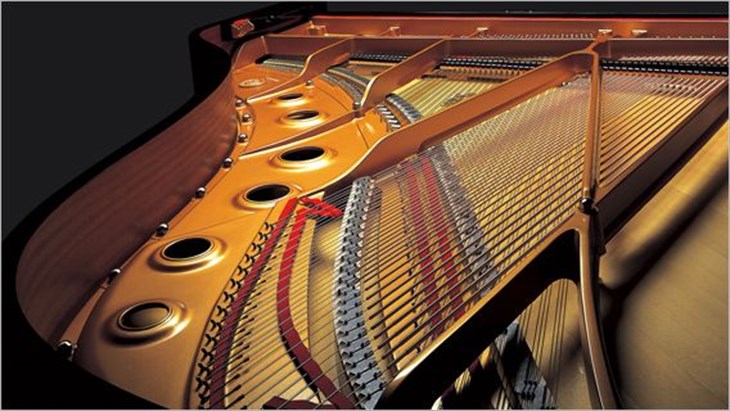 Focusing on the acoustic piano's essential mechanism of resonating sounds
When you press the piano keys, its hammer strikes the corresponding strings, and the strings vibrate. The initial sound is small, but the soundboard amplifies it with the entire body of the piano serving as a resonator. The result: the distinctly rich sound of an acoustic piano. TransAcoustic™ technology deftly employs this mechanism of resonance keyed by the soundboard.