Pianos in Melbourne—Decorating with Pianos in Your Home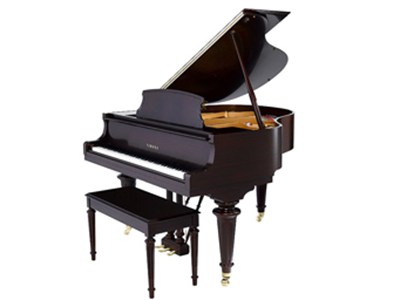 Pianos are more than just musical instruments. They also serve as a decorative centerpiece in a room. If you are planning to buy a piano in Melbourne to decorate your home with, you should consider choosing an upright piano or a grand piano. Compared to keyboard-type pianos, these traditional pianos have an elegant look that keyboards do not have. Keyboards may be good musical instruments but when it comes to aesthetic appeal, traditional pianos are by far the better option.
Click Here to View Our Range of Pianos!
It is not difficult to decorate your room around a traditional piano. You do not need to be an expert in interior designing to come up with a design idea that is suitable for your home. To give you some tips and ideas, you can check out the next few paragraphs.
Choose a good location
To protect your piano, you should avoid placing it in a spot that is exposed to direct sunlight. You should also avoid placing it near heaters or air conditioners. If you want to have a good view while playing the piano, you can place it near a large window. This is a great idea especially if there is a nice view like the ocean or a park when you look outside the window. If your room has a large alcove, you should also consider placing your piano under this alcove for a nice layout.
Add furnishings and furniture
When decorating with a piano in Melbourne, you should also consider adding a rug or comfortable chairs, sofas, or couches to soften the look of the piano, especially if you are decorating with an upright piano. Choose one piece of furnishing that has a bright color. For example, you can place a bright red rug under or in front the piano for a more interesting look. However, you should not place too many pieces of furniture around the piano or the room will only look overcrowded. This can also affect the acoustics of the room.
Showcase other personal interests
More often than not, people who decorate their home with a piano or other musical instruments are musically inclined. If you have other interests aside from playing the piano, you should consider showing your other interests together with the piano. If you love to paint, you can place an easel with the painting that you are currently working on. If you love photography, you can display some of your best photographs in the same room by hanging them on the wall. You can also incorporate sports equipment such as your favorite surfboard, a bicycle, and so on.
Other tips
When buying a piano in Melbourne for your home, you have to pick the right piano seller such as Prestige Pianos and Organs. You can choose among their wide range of pianos for sale. It is important to choose a reputable piano dealer that will give you your money's worth, especially if the piano that you are buying is expensive like traditional pianos. Make sure that you know what you are looking for by considering the tips above.
Get some tips for choosing the right Casio Keyboard.